Background
The founder of Drop Shots Houston was referred to Facility Ally by a mutual connection in the U.S. Sport & Social community. The impetus for this connection was Shawn Outlaw's impending launch of a new pickleball bar in Houston called Drop Shots. At the time of this conversation in June of 2023, Drop Shots was two weeks from opening and they needed both a website and an operating system ASAP.


Challenges
While this project was fairly straightforward it wasn't without its challenges:
Drop Shots needed a complete website developed from scratch
Drop Shots needed a system to manage:

Court Reservations
Open Play
Lessons
Waivers

There were 14 days until a "hard opening
With an absolute deadline established, there was no "wiggle room"…everything had to be up and running reliably and on-time.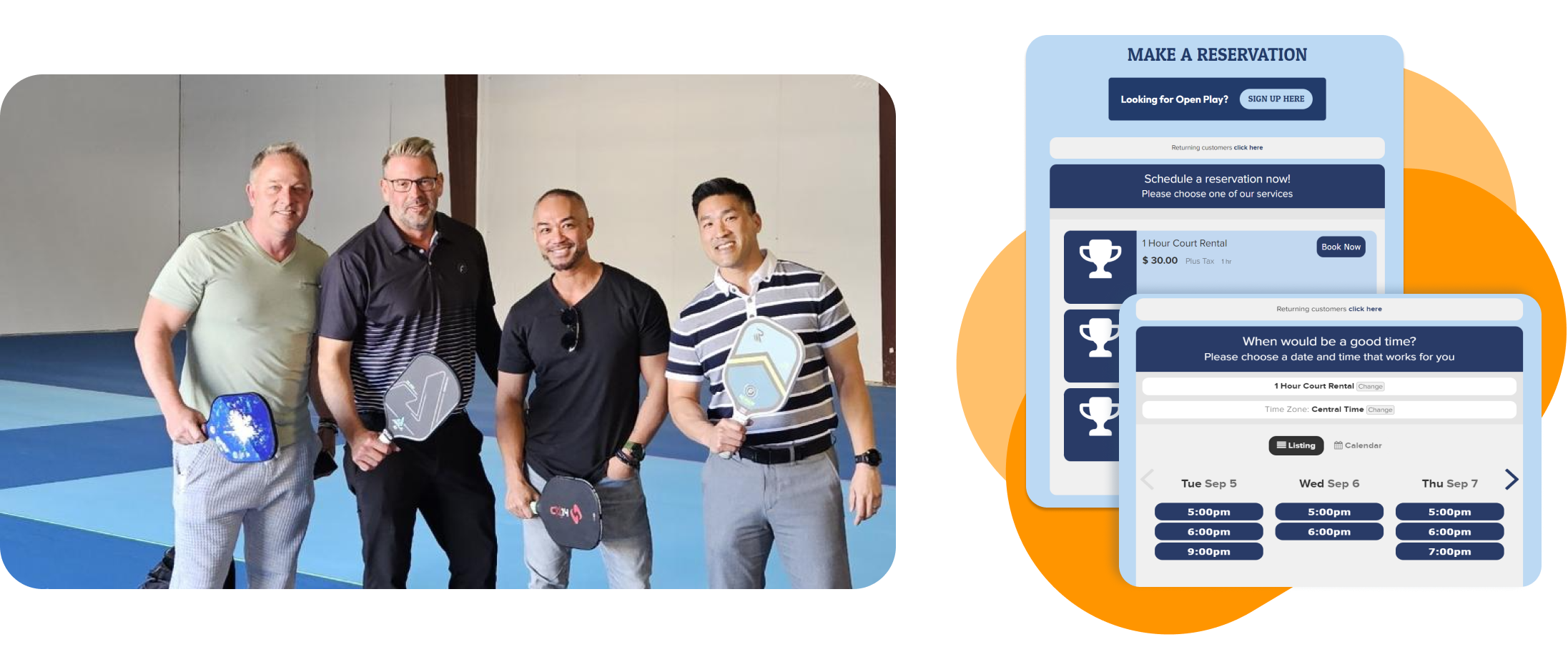 Solution
Engaging partner company Media Ally, the team at Facility Ally chose to "divide and conquer". The Media Ally team immediately focused on the execution of their brand in a way that would represent the new facility boldly and accurately. The website was developed on WordPress, hosted on Media Ally's dedicated server.
Simultaneously, the Facility Ally team began with a survey of their internal operating procedures to ensure that they and the Facility Ally system configuration were in alignment. Their payment processing was configured via Stripe.



Outcome
Both the new Drop Shots Houston website and Facility Ally booking system were deployed in under two weeks, enabling a successful launch of the new facility. In the time since, Shawn has made recommendations to other local facilities and Drop Shots continues to fill their courts.